Classroom Membership
$45.00
Our classroom membership grants you a single-user license to digital assets including our 5-book STEAM series, subject-based articles from past issues of Brainspace magazine, the Entrepreneurial Toolkit (master and student workbooks), French Brainspace and Spanish Brainspace downloads. All materials are copyrighted and must not be printed in any form. Membership expires yearly.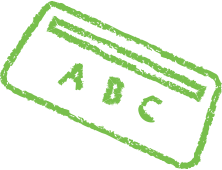 testimonials
Hear What Our Customers Are Saying
Jamie Penney
I love this magazine and have had a subscription for the last two years and just renewed for two more - I love using them in class -the articles are interesting.
Jodi Serge
My science loving eight year old adores it. the articles are fun, there are lots of great photos, and it's highly engaging.
Andrew Smith
Informative and engaging. Articles are colorful and fun. A good resource for learning about Science.
Gabby Middleton
Brainspace magazine is an amazing magazine! The technology is so unique and exciting, a great holiday gift or anytime gift and an extremely fun way to learn! Highly recommend.