Complete Steam Book
$30.00
A series from the publishers of Brainspace Magazine.
This is a beautiful 184-page compilation of all our STEAM topics complete with augmented reality for extra videos on science experiments, math content, and extensions to lessons on the pages. Each of the 5 units contains 36+ pages. Professional graphics with well-written, award-winning content make this book a necessary staple to every classroom. Download and print, assign as homework, or share as virtual lessons.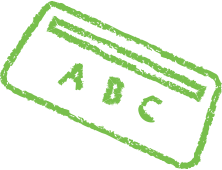 testimonials
Hear What Our Customers Are Saying
Jamie Penney
I love this magazine and have had a subscription for the last two years and just renewed for two more - I love using them in class -the articles are interesting.
Jodi Serge
My science loving eight year old adores it. the articles are fun, there are lots of great photos, and it's highly engaging.
Andrew Smith
Informative and engaging. Articles are colorful and fun. A good resource for learning about Science.
Gabby Middleton
Brainspace magazine is an amazing magazine! The technology is so unique and exciting, a great holiday gift or anytime gift and an extremely fun way to learn! Highly recommend.